FINALLY, A WEB SITE PROGRAMMING SOLUTION THAT REALLY WORKS!
Are you concerned about high programming costs and the wide range of programmer experience?
Have you had a bad experience with programmers who over-promise and under-deliver?
Do you have a website that needs upgrades, expansion of features, or other features?
Are you losing users /revenues because your site isn't optimized to give users the best experience possible?
Are you losing out on the huge mobile market because your site is not optimized for mobile devices?
Have you been putting off setting up a web site… or tried and failed?
Do you want to develop a site but find yourself overwhelmed by the myriad options?
Solutions XYZ is now offering expert web programming services at all levels. Whether you need a simple do-it-yourself site or a sophisticated e-commerce site, we're equipped to provide you with reliable, expert programming and advice. In addition, we have artistic design capabilities, should you need those.
TELL ME MORE!
We've put together a team that combines high level programming,strict project management, and creative thinking while remaining tech savvy and cost-conscious. Although everyone who needs web programming wants this combination, it isn't easy to find and proved quite a task for us to bring it all together. We accomplished it by seeking out and utilizing experts in programming and hardware, and securing a cost-effective programming team. Then we refined our working process so that it's now highly productive, technologically sound, and cost-effective.
This team was initially developed for our own programming needs. However, over time, more and more people have expressed a desire to utilize our team because of the multitude of frustrations they've had with web site development.
Now you, too, can have access to our solid team – for one-time projects or for ongoing programming needs!

HOW DOES IT WORK?
Simply contact us so that we can assess the best, most cost-effective way to accomplish your project. We can provide an initial "ball park" estimate to allow you to make a decision; ultimately, we'll give you a formal estimate if you desire to use our service. Your estimate will include a timeline which will typically be met unless you request changes as the project proceeds. You'll receive a daily progress update and may interact directly with the programmers if you so desire; if not, we'll manage everything for you! You'll review and approve all work or changes before they are posted to your live site; you may change priorities or design at any time. All questions are answered within 24 hours during the normal business week.
WHAT ARE YOUR LIMITATIONS?
Given enough time and money, we can figure out just about anything! On a more practical level, while we're very responsive, the programming process simply takes time. However, you'll find that we make it a priority to communicate with you every step of the way and that our time estimates are generally accurate. This removes the anxiety of not knowing what's happening and the need to track down non-responsive programmers. Another time limitation is how fast we can scale up the number of programmers assigned to a project; we can scale up to as many programmers as needed but they must be transitioned in a responsible way.
While we can program in nearly any language (which allows us to fix existing work), we have more experience in certain languages. Should your project require us to work with languages or technologies which aren't familiar to us, we'll tell you that up front and the extra hours required will be indicated in our proposal. This has only happened on rare occasions and was handled to the satisfaction of the client.

WHAT IF I'M NOT SATISFIED?
A variety of safeguards are in place to ensure your satisfaction: We communicate constantly and only consider an item completed when you approve it. You'll receive a daily progress report and may ask as many questions as needed. We'll respond within 24 hours. Our work is done to your specifications and we don't deviate from that unless you approve. (For example, we might discover a way to improve the original design or specifications that you'll want to use.)
Finally, you'll be billed weekly and pay only one week at a time. No giant down payment or progress payments are required. If you're not satisfied, and all measures to fix the issue are unsuccessful, you're only responsible for the current week's bill. In the unlikely event that it's necessary, you may walk away at any time.
While we're not the solution for all clients and not all clients are a good fit for us, we're exceptional at what we do. Our programming services are a godsend for those who need quality, reliable, cost-effective services. Contact us with your project needs and let's see if we can provide you with a good solution!
Contact us about your programming needs at info1@solutionsxyz.com
I NEED BASIC WEBSITE AND DOMAIN SOLUTIONS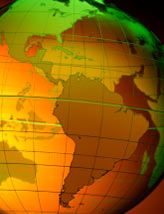 It is obvious that there are different levels of needs for web services. So to provide the maximum experience in the most cost effective way we have devised tiers for our customers. In order to provide the best mix of features, price, and support we have partnered with the world's largest domain name registrar and Web hosting provider. And most importantly is the 24/7, 365 Round-the-clock Customer Care operations with no outsourcing.
Tier 1 - serves the majority of needs – buying domain names, web hosting for basic websites, Website Tonight for quick and professional designs, secure certificates, private registration, e-commerce sites, blog hosting, analytics, email, cloud storage and 24/7 support.

Tier 2 - provides custom website design services through the Dream Design Team, dedicated webhosting on cutting edge servers, domain auctions, cloud servers, dedicated IP addresses, merchant accounts, search engine optimization SEO, business consulting, and 24/7 support.

Tier 3 - is addressed by our custom website programming solutions listed at the top of the page.

For ready solutions to your Tier 1 and 2 needs, please visit our Web Solutions site at www.WebSolutionsXYX.com